Verwarmd u nog met een oude gasketel of stookolieketel? Overweegt u de vervanging door een gascondensatieketel? Twijfel dan niet langer… als u een beroep kan en wil doen op een premie! Vorig jaar werd de renovatiepremie omgevormd naar de mijnverbouwpremie. Vandaag kunnen particulieren, die binnen de onderste inkomenscategorie vallen of verhuren aan een sociaal verhuurkantoor,  een premie aanvragen als men een oude verwarmingsketel vervangt door een condenserende gasketel.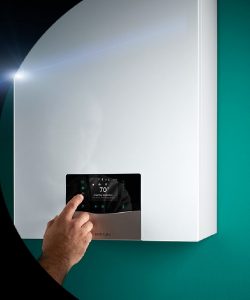 Volgens een recent bericht van onze beroepsfederatie zou de Vlaamse regering echter deze zomer beslissen dat de premie voor gascondensatieketels wordt stopgezet, en dit voor werken met factuurdatum na 30 oktober 2023. Er zou wel een overgangsmaatregel komen. De premie zou nog aangevraagd kunnen worden als de factuur dateert van voor 1 november 2023. De premie aanvraag zelf zou ook binnen het jaar moeten worden ingediend (1 november 2024).
Ter info:
Deze premie is er voor eigenaar-bewoners die een gascondensatieketel laten plaatsen in een bestaande woning:
Alleenstaande: Jaarlijks inkomen < =32.980 euro
Allenstaande en 1 persoon te laste of koppel zonder personen ten laste: jaarlijks inkomen <= 46.170 euro
Per extra persoon ten laste: +3.700 euro.
Of u verhuurt een woning aan een sociaal verhuurkantoor
Premiebedrag:
€ 1800 euro, met een maximum van 40% van de factuur
€ 2500 euro, indien ter vervanging van een stookolieketel, max 50% van de factuur.
Wij geven nog bericht op deze blog als de beslissing FINAAL is goedgekeurd!
Verdere info vindt u op mijnverbouwpremie.be