Sinds 23 november 2022 is er een verplichting om bij de verkoopovereenkomst van een woning die gebouwd is voor 2001 een asbestattest voor te kunnen leggen.
Asbestvezels werden massaal verwerkt in bouwmaterialen sinds het einde van WO II. Men schat dat er in Vlaanderen zo'n 2,3 miljoen ton asbest aanwezig is in gebouwen en infrastructuur, waarvan 865.000 ton in huizen en appartementen. Ook als is sinds 2001 is de de verkoop van asbest definitief verboden, toch zit er nog heel veel asbest geïncorporeerd in bestaande oudere woningen, niet enkel voor de meest gekende asbesttoepassing zoals asbestcementdaken of rookgasafvoeren, maar ook binnenin zijn er nog veel bouwmaterialen waarin asbestvezels verwerkt zijn.
Vanwege de risico's op verontreiniging van het milieu en de gekende gezondheidsrisico's voor de mens (mesothelioom, asbestose,.. ) wil de Vlaamse regering tegen 2040 een asbestveilig Vlaanderen.
Voorlopig is het asbestattest bij verkoop de 1e verplichting inzake attestering.
Vanaf 2032 zal elke eigenaar met een woning dat gebouwd werd vóór 2001 over een asbestattest dienen te beschikken.
Het asbestattest zal via de OVAM worden afgeleverd en zal in de toekomst ook verschijnen of raadpleegbaar zijn op de woningpass.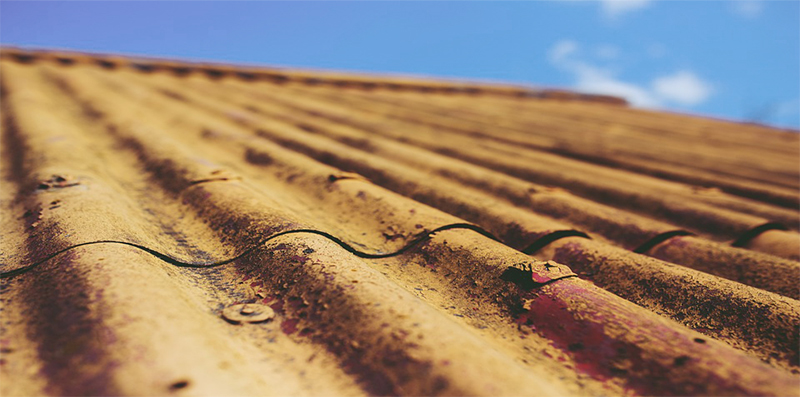 Bij opmaak van een astbestattest vragen wij eerst en vooral tal van gegevens op bij de eigenaar. Vervolgens komen wij langs voor een plaatsbezoek.
Tijdens dit onderzoek wordt het hele gebouw, en eventuele andere verdachte constructies op het perceel, onderzocht op de aanwezigheid van asbest, en worden materiaalmonsters genomen als dat nodig is. Dewelke vervolgens geanalyseerd worden in een erkend labo.
Vervolgens presenteren we de onderzoeksresultaten in een heldere rapportage volgens de richtlijnen van de OVAM. Hierin staat welke materialen of onderdelen van je woning asbest bevatten, wat de staat van het asbest is en hoe je het veilig kan beheren of verwijderen.
De regio's die wij bedienen naast Zele zijn Sint-Niklaas, Hamme, Gent, Berlare, Dendermonde, Stekene, Temse, Aalst, Lokeren, Wichelen, Lebbeke en Wetteren of in de omliggende gemeentes.
Asbestattest Aanvraag