Wacht niet langer als u nog steun wilt genieten bij vervanging van een gasketel door een gascondensatieketel.
Vandaag kunnen particulieren, die binnen de onderste inkomenscategorie vallen of verhuren aan een sociaal verhuurkantoor,  een premie aanvragen als men een oude verwarmingsketel vervangt door een condenserende gasketel.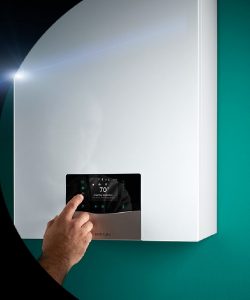 Echter wordt deze premie stopgezet vanaf 1 november 2023.
Ter info:
Deze premie is er voor eigenaar-bewoners die een gascondensatieketel laten plaatsen in een bestaande woning:
Alleenstaande: Jaarlijks inkomen < =32.980 euro
Allenstaande en 1 persoon te laste of koppel zonder personen ten laste: jaarlijks inkomen <= 46.170 euro
Per extra persoon ten laste: +3.700 euro.
Of u verhuurt een woning aan een sociaal verhuurkantoor
Premiebedrag:
€ 1800 euro, met een maximum van 40% van de factuur
€ 2500 euro, indien ter vervanging van een stookolieketel, max 50% van de factuur.
Hierbij vindt u de meest recente folder
Folder_Mijnverbouwpremie_Juni_2023_0
Verdere info vindt u op mijnverbouwpremie.be