De manier waarop we ons verwarmen, de kostprijs en niet allerminst de effecten op het klimaat staan dezer dagen meer dan ooit ter discussie.
Doorgaans kunnen we stellen dat gemiddelde aandelen van de diverse energiebronnen in België over de laatste 10 jaren vrij constant zijn, voor aardolieproducten 49%, voor wat aardgas betreft 25%, voor elektriciteit 18% voor hernieuwbare energie en afval 5%, voor vaste fossiele brandstoffen 2% en voor warmte 1%.
Aardgas maakte in 2020 nog altijd voor ca 27% deel uit van de bron van energieconsumptie.
In het licht van de klimaatdoelstelling zijn drastische veranderingen op til en zal er een transitie komen van aardgas naar GROEN GAS .
Dit zal vooreerst het geval zijn voor de industrie, piekcentrales en zwaar transport of als warmtebron voor warmtenetten. Bij verdere toename van de productie kunnen ook huishoudens hier gebruik van maken.
Groen gas is methaanhoudend gas dat is geproduceerd, bijvoorbeeld uit biomassa en kan dienen als alternatief voor aardgas. Groen gas kan worden geproduceerd via:
Biogas uit biomassavergister, ook wel biomethaan genoemd, voor injectie in het aardgasnet
Syntetisch gas uit vergassing bv duurzame biomassa
Groene waterstof uit Power to Gas (P2G) op basis van hernieuwbare electriciteit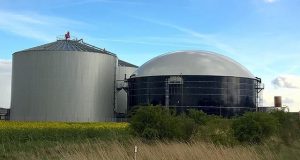 Wat is biovergisting?
Bij biovergisting komt mest of ander organisch materiaal samen in een verwarmde, luchtdichte tank. Vervolgens gaan bacteriën aan het werk om de biomassa om te zetten in methaangas. Op dit gas kan dan een motor draaien die stroom opwekt. Ook is het mogelijk het toe te voegen aan het gasnet.
Fluxys is in Belgie eigenaar en beheerder van 4000km aardgasvervoersleidingen en de bijhorende infrastructuur, alsook is de dochteronderneming eigenaar en beheerder van de terminal voor LNG in Zeebrugge.
In het licht van de klimaatdoelstellingen van het Parijs-akkoord en de Europese Green Deal dient ook Fluxys inspanningen te leveren om tegen 2050 tot een 100% koolstofneutraal energiesysteem te komen.  De infrastructuur dient hervormd ,omgebouwd en uitgebouwd te worden tot complementaire netten waarin we naast methaan ook waterstof en CO2 vervoeren en of kan gemengd worden met aardgas.
Bron: techlink, wikipedia
Beelden:pixabay